Inspection Report Software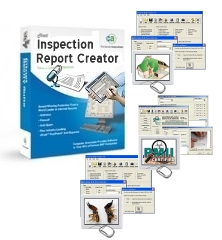 Inspection Report Creator: Home Inspection Software
By completing your home inspection reports electronically, you can provide your homeowners with a more professional report and save time. Inspection Report Creator is arguably the most user-friendly software available to home inspectors and mold inspectors. The software combines input flexibility, ease of use, and an advanced auto comment library system to make report writing faster and easier. Click on a link below for more information about each of the software products in the Inspection Report Creator family.
Home Inspection Report Creator Software
Mold Inspection Report Creator Software